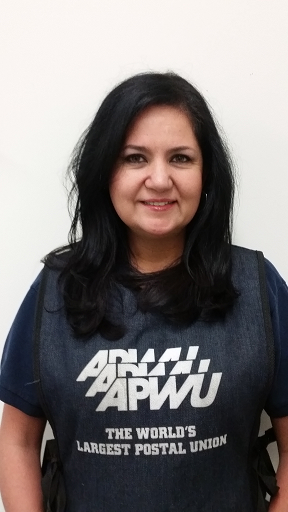 My Name is Giulianna Rist. Being in the APWU is the best decision I've made. They help with the cost of insurance and always help with any problems or questions I have. They are there to help with anything I need. Thank you to all of the members of the Union, you are the best!
Update on Mail Diversion


October Meeting President's Report Dear members, I have the flu and am unable to attend tonight's meeting. Frank will be sitting in for me in my absence.
Office Closure-Holiday


9/5/16 Dear members, The Local APWU office will be closed on Monday, October 10, 2016 in observance of Columbus Day. The office will reopen on Tuesday, October 11. I wish you and your family a safe and happy holiday.
Picnic Notice


Dear members, The annual picnic for the members of the Charlotte Area Local will be held on Sunday, September 25, 2016. Please see attached flyer. The picnic will be held from noon until 5:00 pm. Download: Picnic Flyer.pdf

APWU Orientation Agreement


8/26/16 Dear members, Attached is a settlement agreement regarding the ability of the APWU to conduct orientation for new career or non-career employees; for current employees assigned to the APWU bargaining unit, and for non-career employees who become eligible for health care. Congratulations to Tony McKinnon for his efforts in securing this agreement. Download: APWU Orientation Agreement.pdf

DBCS Staffing


8/26/16 Dear members, Attached is a step 4 decision regarding the issue of staffing on the DBCS machine. Congratulations to Tony McKinnon, Director, Industrial Relations, for his efforts in securing this agreement. Download: DBCS Staffing-Step 4 Decision.pdf